Site Navigation
Books and Contributions
Contact and Ordering
Joyce Grant-Smith


Joyce Grant-smith is a Canadian author and full-time middle school teacher. Her published works cover a wide range of subjects and include both fiction and non-fiction.

Joyce won the Joyce Barkhouse Award for Writing for Children in 2003 with The Latch. Her students have helped to inspire her to write stories that will appeal to them.

Joyce is married and has two children.

When she's not teaching, writing or caring for her many animals, Joyce instructs at writing work shops and performs book signings.

She currently lives in Nova Scotia with her husband, a twerp and a million animals.






NEWS:

May 11, 2007
Joyce Grant-Smith attended a reading of The Latch in Halifax this Thursday and attending the Hackmatack award ceremony in Halifax at Pier 21 on Friday, where she presented The Latch and signed copies of her book. Here we would like to share some pictures of the event and congratulate all of the finalists!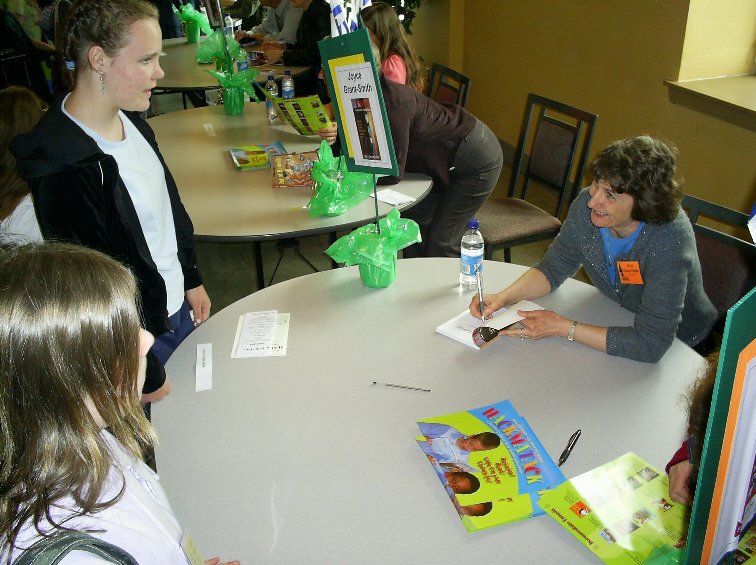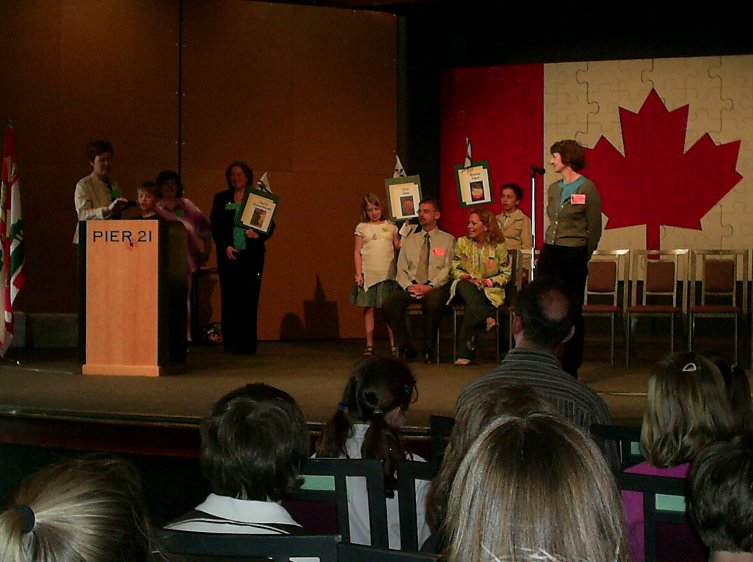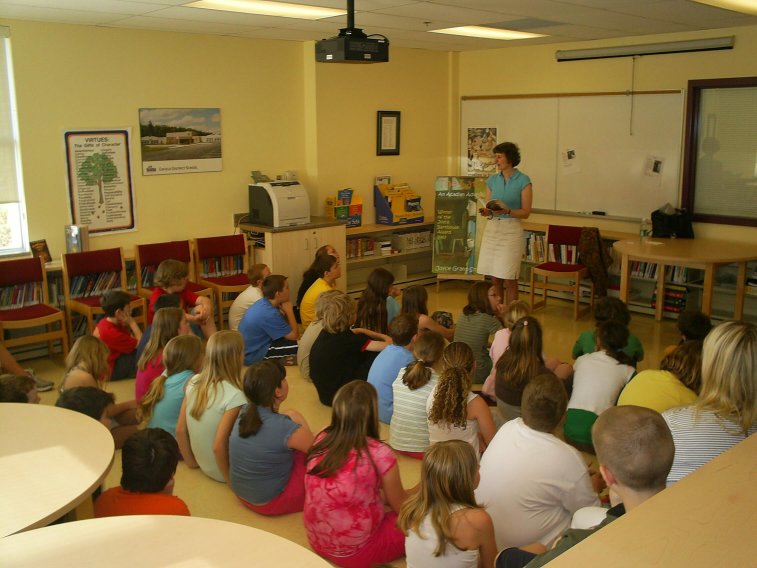 February 25, 2006
We are happy to report that The Latch has been short listed for the Hackmatack competition this year.


July 31, 2005
Author Joyce Grant-Smith and singer Monette Robichaud got together on the weekend to entertain visitors to the Historic Gardens. Chapters were read, songs were sung and a good time was had by all. We would like to thank the Gardens for hosting this lovely event.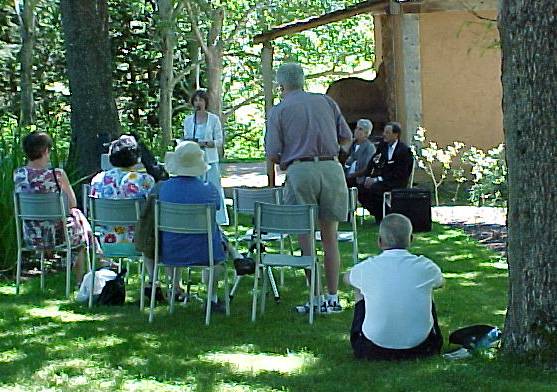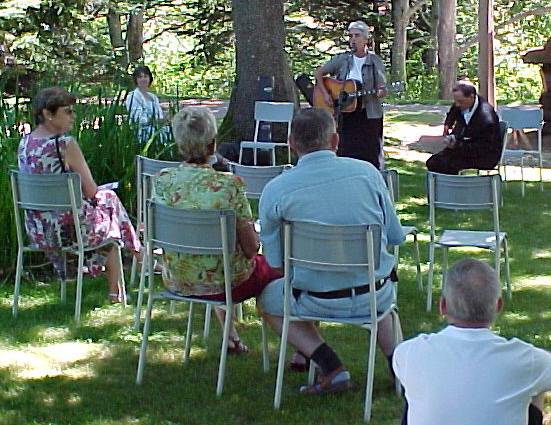 July 27, 2005
Joyce led a workshop for youths at the Middleton public library. Below we have some photos of her and the young writers exchanging ideas.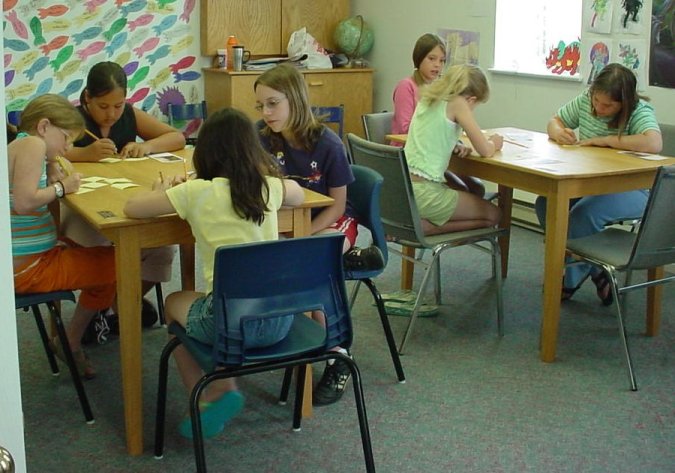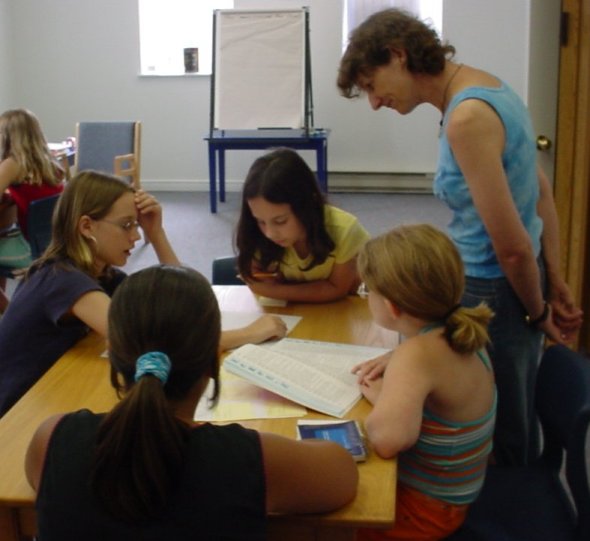 July 24, 2005
Joyce's reading of The Latch at the Belleisle Hall went very well. A nice crowd of supporters and book lovers turned out to listen. We would like to take this time to thank the owners of the Hall for getting it ready, the County of Annapolis for helping to fund the event and all the fans who turned out to show their support.

Below are a few photos taken at the reading...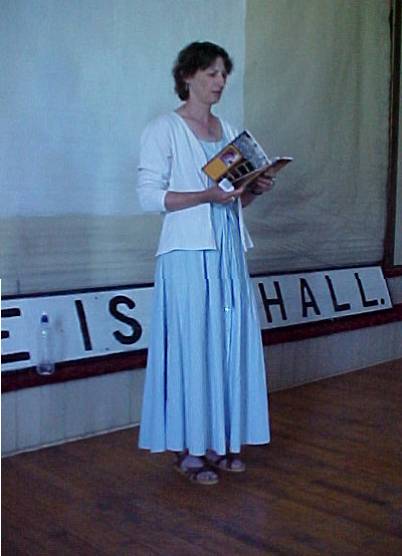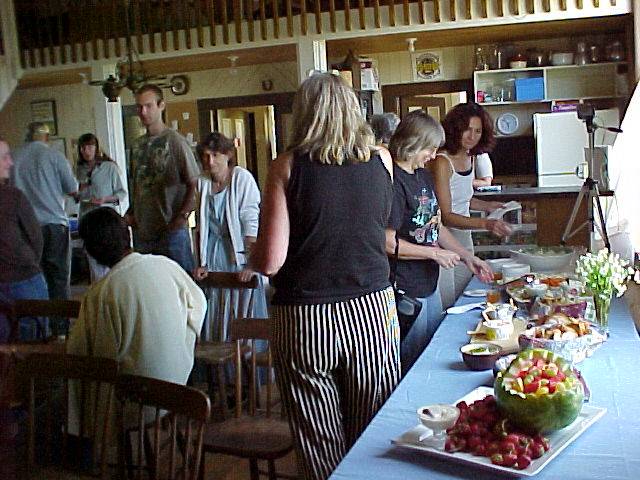 May 14, 2005
As a part of Meet the Author - 2005, Joyce Grant-Smith will be participating at the following events:

* July 24, 2-4pm - Reading at Belleisle Hall.
Belleisle, NS
(refreshments provided)

* July 27, 1-2:30pm - Reading and Writers' Workshop for kids at Middleton Library.
Everyone is welcome to attend the reading, however space for the Writers' Workshop is limited - please call library at 825-4835 to reserve your place.

* July 31, 2-4pm - Reading at Historic Gardens.
Annapolis Royal, NS
There will be an admission fee to enter the Gardens.
(refreshments provided)


You can also read news from 2004 here.