Site Navigation
About Brun Creek Books
History of Brun Creek
Books and Authors
Contact and Ordering Information
Store Locations
Interesting Links
Cost Calculator
NEWS for 2004:
Read more recent news here.


September 27, 2004
The reading at the ARTS festival went very well this weekend. We would like to thank all of the book lovers, fans and authors who made this event possible. A special thanks goes out to Phil Roberts for MCing the event.
Below we have a few pictures of Joyce Grant-Smith reading from The Latch.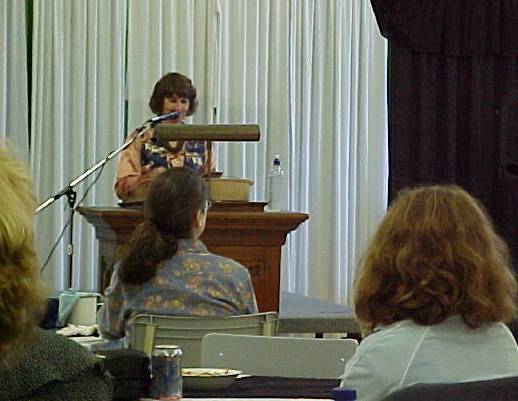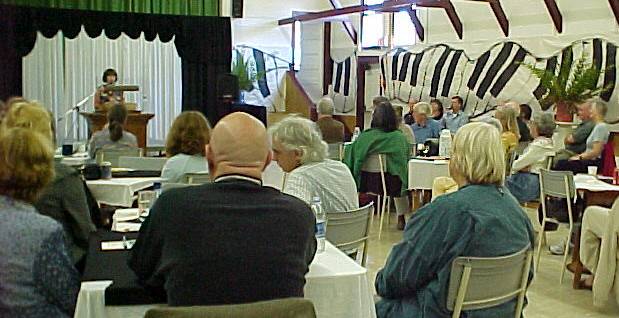 September 17, 2004
Joyce Grant-Smith will be doing a reading at the Annapolis ARTS festival on the afternoon of September 26th. The readings will take place at the Annapolis Royal Legion from 1pm to 3pm. Joyce will also be joined by other authors, including Dennis Lee, author of Alligator Pie. If you're in the area, please drop by.

August 19, 2004
The Store Locations page has been created to help you find The Latch retailers. Store locations will no longer be listed in the news section.

July 31, 2004
Joyce took some time this weekend to sign books at the Mad Hatter and The Inside Story book stores.

July 24, 2004
The Links page has been updated.

May 15, 2004:
The launch of The Latch went very well. Joyce read a chapter from her book to the assembled crowd. Food, drink and book signings followed. Below is a photo taken during the reading.





April 14, 2004:
Brun Creek Books launches its web site.
Brun Creek Books is a small publishing company located in the Annapolis Valley of Nova Scotia.